Professional Fleet Washing in Tillamook, OR
Why Choose Oregon Coast Roof Cleaning Over Other
Fleet Washing Companies?
We offer top-quality fleet washing services at affordable prices that are catered to your budget. We are always available to answer any questions you may have. We also use the latest equipment to ensure that your property is free of dirt.
Professional and Presentable
Fleet washing keeps your fleet looking professional and presentable to customers and the public.
Extended Life Of Your Fleet
Reduce the need for repairs and maintenance by keeping vehicles clean and preventing corrosion.
Protect Your Investment
Help protect your investment by removing harmful dirt, grime, and mold that can corrode vehicles.
Saved Money, Saved Time
Save you money on fuel costs by removing dirt and debris that can decrease aerodynamic efficiency.
Hassle-Free Services
Relax while we take the hassle out of keeping up with the cleaning and maintenance of your fleet.
Improved Satety For Drivers
Improved safety for both drivers and pedestrians, keeping windows clean and free of obstructions.
What you can count on from Oregon Coast Roof Cleaning
You can count on us to provide you with the best fleet washing services in the Tillamook, OR area. Our team is dedicated to providing our customers with the highest level of customer service.
A fleet wash is a cost-effective way to keep your vehicles looking their best and help extend their lifespan. Regular washing removes dirt, grime, and salt build-up that can cause premature corrosion and helps maintain the vehicle's resale value.
Fleet washing is vital for businesses. First, it helps to keep vehicles looking their best and present a professional image to customers and clients. Secondly, it can help extend your fleet's life by protecting the paint and finish from dirt, debris, and weather damage. Finally, regular fleet washing can also help improve your fuel efficiency by keeping your vehicles clean and free of build-up.
For businesses that rely on their fleet for transportation, distribution, or sales, having a regular fleet washing schedule is essential to maintaining a professional appearance and protecting your investment. Fleet washing also helps improve employee morale by providing a clean and safe work environment. Contact us today to learn more about our fleet washing services and how we can help you keep your business running smoothly.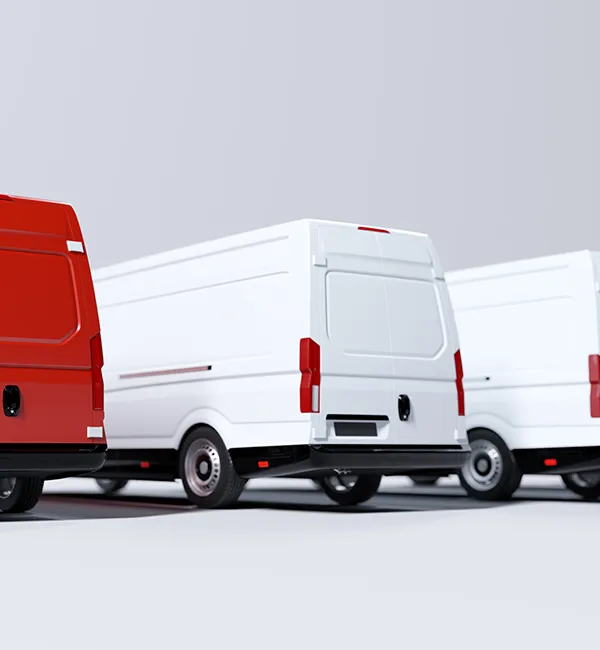 Contact Us
Learn more about the services we can offer you, we will also provide you with a free estimate.
Schedule An Appointment
Schedule your appointment with us, and we will work with you to accommodate your schedule.
We Do The Work
While you sit back our team of well-trained technicians will see to the cleaning of your home.
Your Property Is Sparkling
We ensure that your property is flawless, increasing curb appeal and value.
Here is how Oregon Coast Roof Cleaning is different from the CompetitioN
Oregon Coast Roof Cleaning is committed to providing our customers with the best possible pressure washing experience. We use only the highest quality products and the latest technologies to ensure a thorough and effective cleaning. Our team of professionals is highly trained and experienced in the pressure washing industry, so you can rest assured that your roof is in good hands.
Customer Satisfaction
We pride ourselves on keeping our customers happy and well-looked after.
High-Quality Services
Our well-trained staff will provide you with the best high-quality services in Tillamook, OR.
Eco-Friendly Products
We use the latest eco-friendly products to ensure your home is left sparkling while protecting the environment.
Affordable Prices
Whether you are looking for a basic package or something more comprehensive, we will have the right option for you.
Here's What Your Neighbors Are Saying?

Tom, O
Oregon Coast Roof Cleaning did a great job….again! This time we hired them to clean the vinyl siding and roof of our very tall home. The chimneys were of special concern due to their height, and roof because of its' pitch.
Marcus
I was really happy to find Oregon Coast Roof Cleaning. Our house rapidly collects roof debris and it's good to find someone reliable for this regular maintenance task. Morgan was prompt, reasonably priced, did a great job.

Sharon, K
I am very happy with the services provided and, will use again. I would recommend using them...
Shionna, P
Did a great job on my home and the process was quick. I like that is was environment friendly.

Ira, G
Morgan has a drive to please the customer. He did a great job, and I would recommend his services.
Jerry, C
My house was embarrassingly dirty. Now it looks so much better that I don't want to drive on by!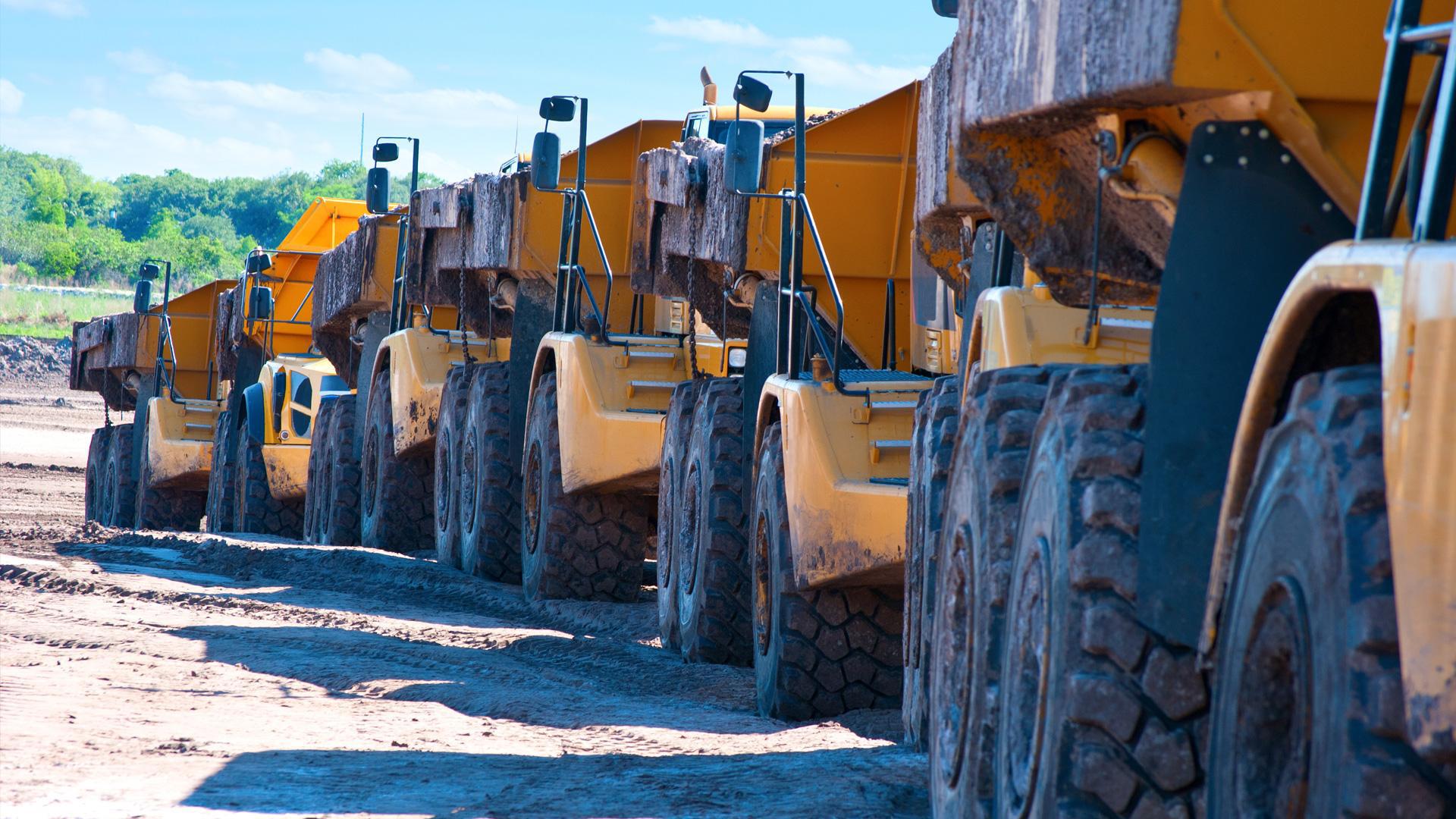 Professional Fleet Washing
Let Oregon Coast Roof Cleaning focus on keeping your fleet sparkling while you focus on operating your fleet and business. Our team of cleaning technicians has the experience and the right equipment to remove all kinds of road grime, greases, and oil that make your equipment look worn, dated, and old.
From the top of the cab to the wheels, we'll clean every nook and cranny of your vehicles. We offer various detailing services to make your fleet look its best, including engine cleaning, polishing, waxing, and more. Keep your fleet clean all year long with our recurring maintenance programs. We'll work with you to create a schedule that works for you. We also offer full exterior washes that remove all the dirt, grime, and grease that can build up on your vehicles.
Contact us today to schedule your free estimate and book your appointment. Learn more about our fleet washing services.
Fleet Washing in Tillamook, OR
We have fleet washing in Tillamook, OR, large or small, available for fleets of any size and type. Contact us today to discuss your fleet maintenance needs, and let us tell you more about how our services can help you better focus on your operation. Our team is experienced in all facets of fleet washing, and we use the latest technologies and best practices to get your vehicles clean and looking their best.
From simple washes to complete detailing, we can tailor a maintenance program that fits your needs and budget. Our services are available on a one-time, monthly, or quarterly basis – whatever works best for you.
Investing in regular fleet washing is one of the smartest things you can do to protect your investment and prolong the life of your vehicles. Not only does it improve their appearance, but it also helps to protect against corrosion and other damage that can occur when dirt and grime build up on the surface.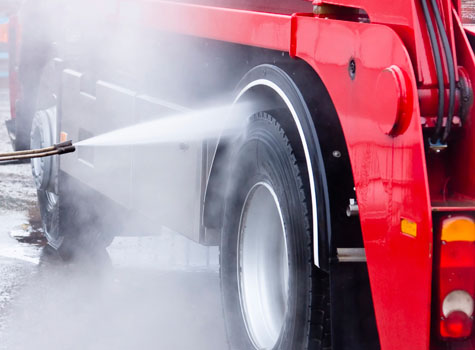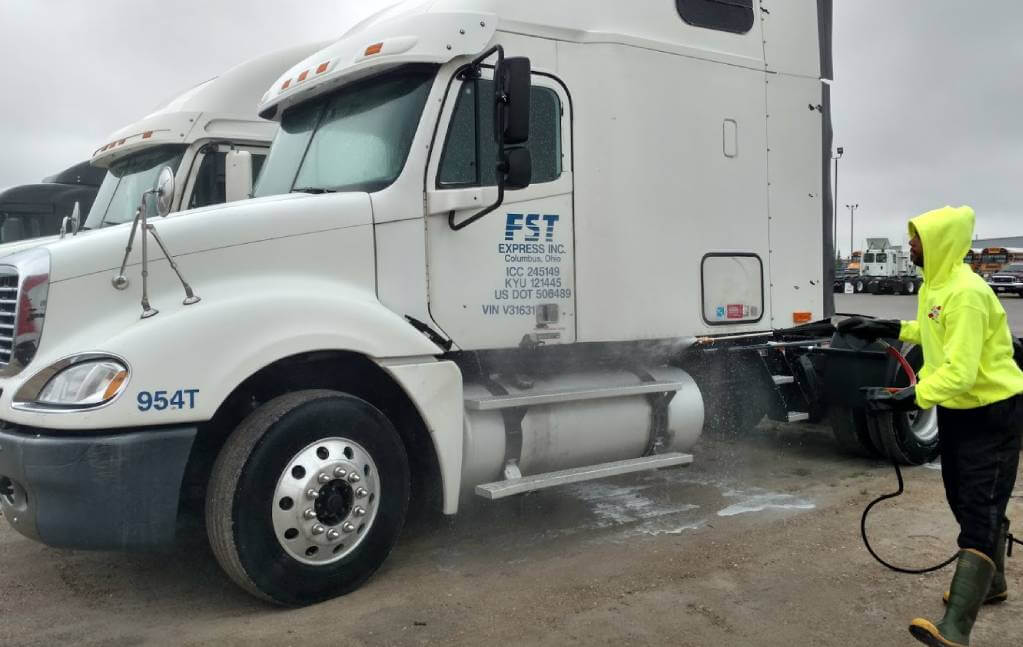 Fleet Washing Near Me
If you have found our services by searching "fleet washing near me" you know about our low-pressure chemical soft washing application. This process is extremely safe for any vehicle or environment. Not only are you prolonging the life of your vehicle but maintaining and promoting a clean vehicle.
This is a crucial aspect of any business. A first impression goes a long way, especially in the business world. You want to ensure that you are always putting your best foot forward. Part of that is having a clean fleet of vehicles. It shows that you care about your image and that you are professional. Our fleet washing services are available to businesses of all sizes. We understand that every business has different needs. We will work with you to create a custom fleet washing solution that meets your specific needs.
If you have any questions about our fleet washing services or would like to schedule a time for us to come out and clean your vehicles, please don't hesitate to contact us. We look forward to hearing from you soon!
About Tillamook, OR
City of Tillamook, Oregon
Area:
Local Time:
Mayor:
Weather:
Population:
Things To Do in Tillamook, OR
OREGON COAST ROOF CLEANING
1095 Skyline Dr Tillamook, OR 97141
Hours: Monday - Sunday 7AM - 7PM