Professional Gutter Cleaning in Tillamook, OR
Why Choose Oregon Coast Roof Cleaning Over Other
Gutter Cleaning Companies?
We offer top-quality gutter cleaning services at affordable prices that are catered to your budget. We are always available to answer any questions you may have. We also use the latest equipment to ensure that your property is free of dirt.
Increased Curb Appeal
Gutter cleaning can remove dirt, grime, algae, mold, and other debris from your gutters and downspouts.
Extended Life Of Your Home
Regular gutter cleaning can extend the life of your home's gutters and downspouts, adding years.
Protect Your Investment
Gutter cleaning can add value to your home, making it more appealing and well-maintained.
Saved Money, Saved Time
We can help you save money and time in the long run by preventing more frequent cleaning and maintenance.
Hassle-Free Services
Relax while we take the hassle out of keeping up with the cleaning and maintenance of your home.
Protect Your Family
Protect your family from the harmful bacteria and viruses found on your home's exterior surfaces.
What you can count on from Oregon Coast Roof Cleaning
You can count on us to provide you with the best gutter cleaning services in the Tillamook, OR area. Our team is dedicated to providing our customers with the highest level of customer service.
Gutter cleaning is one of those essential home maintenance tasks that is often overlooked. Gutters play an important role in protecting your home from water damage, and if they are not cleaned regularly, they can become clogged with leaves and debris, leading to severe problems.
Not only can clogged gutters cause water damage to your home, but they can also create an ideal environment for mold and mildew to grow. In addition, clogged gutters can also lead to insect infestations. Therefore, keeping your gutters clean and free of debris is essential to avoid these potential problems. Oregon Coast Roof Cleaning offers top-of-the-line gutter cleaning services to homeowners and businesses throughout the Tillamook, OR area.
We have an experienced team of technicians who are equipped with the latest equipment to get the job done quickly and efficiently. We also offer a 100% satisfaction guarantee on all of our gutter cleaning services, so you can be confident that you will be happy with the results. Contact us today to schedule a free consultation and learn more about our gutter cleaning services. We look forward to serving you!
Our process
What Should You Expect Next?
Contact Us
Learn more about the services we can offer you, we will also provide you with a free estimate.
Schedule An Appointment
Schedule your appointment with us, and we will work with you to accommodate your schedule.
We Do The Work
While you sit back our team of well-trained technicians will see to the cleaning of your home.
Your Property Is Sparkling
We ensure that your property is flawless, increasing curb appeal and value.
Here's What Your Neighbors Are Saying?

Tom, O
Oregon Coast Roof Cleaning did a great job….again! This time we hired them to clean the vinyl siding and roof of our very tall home. The chimneys were of special concern due to their height, and roof because of its' pitch.
Marcus
I was really happy to find Oregon Coast Roof Cleaning. Our house rapidly collects roof debris and it's good to find someone reliable for this regular maintenance task. Morgan was prompt, reasonably priced, did a great job.

Sharon, K
I am very happy with the services provided and, will use again. I would recommend using them...
Shionna, P
Did a great job on my home and the process was quick. I like that is was environment friendly.

Ira, G
Morgan has a drive to please the customer. He did a great job, and I would recommend his services.
Jerry, C
My house was embarrassingly dirty. Now it looks so much better that I don't want to drive on by!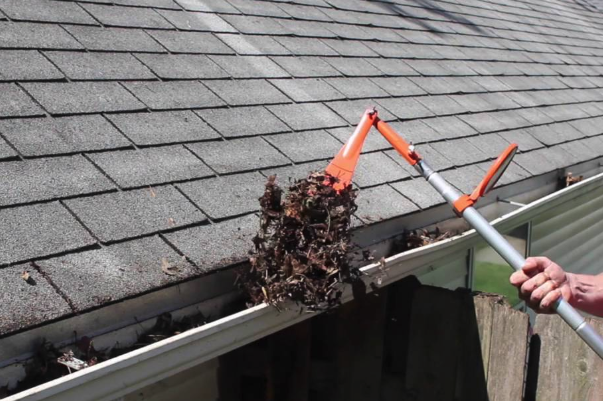 Professional Gutter Cleaning
It is extremely important to clean the leaves, twigs and other debris from gutters on a regular basis. If gutters and downspouts are not properly maintained with professional gutter cleaning, water will not drain away from the property potentially causing major damage. If you live in an area with many trees, keeping your gutters clean is especially important.
Leaves and twigs can build up quickly and block the flow of water. This can cause water to back up and overflow, potentially causing serious damage to your property. Many professional gutter cleaning companies can do it for you if you cannot clean your gutters yourself. We have the proper equipment and experience to complete the job quickly and efficiently.
Gutter Cleaning in Tillamook, OR
Save time, money and the troubles of messing with gutters with our professional gutter cleaning services. We offer full-service gutter cleaning in Tillamook, OR for residential and commercial properties. When you sign up for our gutter cleaning services, we will send a team of professional cleaners to your property.
We will clean your gutters and downspouts, removing all the dirt, leaves, and debris that build up over time. In addition, we will also inspect your gutters and make sure they are in good working condition. Our gutter cleaning services are available on a one-time or recurring basis. Contact us today to learn more about our gutter cleaning services in Tillamook, OR.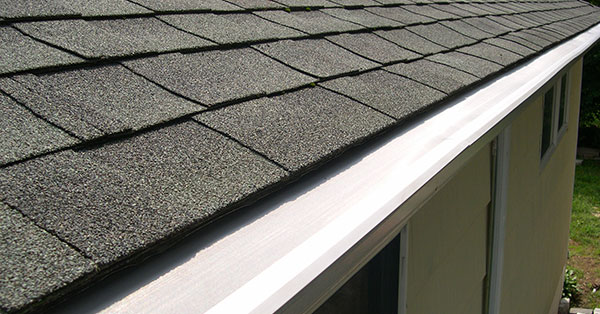 Gutter Cleaning Near Me
If you have found our services by searching "gutter cleaning near me" you know about our professional cleaning method. This process is extremely safe for any gutter and the environment. Once we have finished cleaning out the gutters, we use proven soft-wash pressure washing techniques to remove dirt and oxidation leaving a like new looking gutter!
If you have any questions about our gutter cleaning or other services, please don't hesitate to contact us. Ask about your free estimate today! 
About Tillamook, OR
City of Tillamook, Oregon
Area:
Local Time:
Mayor:
Weather:
Population:
Things To Do in Tillamook, OR