Professional Roof Cleaning in Gales Creek, OR
Why Choose Oregon Coast Roof Cleaning Over Other
Roof Cleaning Companies?
We offer top-quality roof cleaning services at affordable prices that are catered to your budget. We are always available to answer any questions you may have. We also use the latest equipment to ensure that your property is free of dirt.
Increased Curb Appeal
Roof cleaning can remove dirt, grime, algae, mold, and other debris protecting your roof from the elelments.
Extended Life Of Your Home
Regular roof cleaning can extend the life of your home or business, rejuvenating your property.
Protect Your Investment
Roof cleaning can add value to your home, making it more appealing and well-maintained.
Saved Money, Saved Time
We can help you save money and time in the long run by preventing more frequent cleaning and maintenance.
Hassle-Free Services
Relax while we take the hassle out of keeping up with the cleaning and maintenance of your home.
Protect Your Family
Protect your family from the harmful bacteria and viruses found on your home's exterior surfaces.
What you can count on from Oregon Coast Roof Cleaning
You can count on us to provide you with the best roof cleaning services in the Gales Creek, OR area. Our team is dedicated to providing our customers with the highest level of customer service.
Roof cleaning is important for several reasons. First, it helps to prevent the growth of mold and mildew, which can cause serious health problems. Additionally, it can extend the life of your roof by preventing premature deterioration. Finally, roof cleaning can improve the appearance of your home, making it more attractive to potential buyers.
If you don't clean your roof, the dirt and debris will eventually build up and cause problems. The dirt can start eroding the shingles, leading to leaks. The debris can also block gutters and downspouts, which can cause water damage to your home. In extreme cases, the weight of the debris can even cause the roof to collapse. So it's essential to keep your roof clean and free of debris to prevent damage or problems.
At Oregon Coast Roof Cleaning, we can help you keep your roof clean and in good condition. Our staff is experienced in roof cleaning and can safely and effectively remove dirt, debris, and stains. Roofs should be cleaned at least once a year to prevent problems. However, depending on your roof type, you may need to clean it more often. Contact us today for your free estimate and learn more about our roof cleaning services in Gales Creek, OR.
Our process
What Should You Expect Next?
Contact Us
Learn more about the services we can offer you, we will also provide you with a free estimate.
Schedule An Appointment
Schedule your appointment with us, and we will work with you to accommodate your schedule.
We Do The Work
While you sit back our team of well-trained technicians will see to the cleaning of your home.
Your Property Is Sparkling
We ensure that your property is flawless, increasing curb appeal and value.
Here is how Oregon Coast Roof Cleaning is different from the Competition
Oregon Coast Roof Cleaning is committed to providing our customers with the best possible pressure washing experience. We use only the highest quality products and the latest technologies to ensure a thorough and effective cleaning. Our team of professionals is highly trained and experienced in the pressure washing industry, so you can rest assured that your roof is in good hands.
Customer Satisfaction
We pride ourselves on keeping our customers happy and well-looked after.
High-Quality Services
Our well-trained staff will provide you with the best high-quality services in Gales Creek, OR.
Eco-Friendly Products
We use the latest eco-friendly products to ensure your home is left sparkling while protecting the environment.
Affordable Prices
Whether you are looking for a basic package or something more comprehensive, we will have the right option for you.
Here's What Your Neighbors Are Saying?

Tom, O
Oregon Coast Roof Cleaning did a great job….again! This time we hired them to clean the vinyl siding and roof of our very tall home. The chimneys were of special concern due to their height, and roof because of its' pitch.
Marcus
I was really happy to find Oregon Coast Roof Cleaning. Our house rapidly collects roof debris and it's good to find someone reliable for this regular maintenance task. Morgan was prompt, reasonably priced, did a great job.

Sharon, K
I am very happy with the services provided and, will use again. I would recommend using them...
Shionna, P
Did a great job on my home and the process was quick. I like that is was environment friendly.

Ira, G
Morgan has a drive to please the customer. He did a great job, and I would recommend his services.
Jerry, C
My house was embarrassingly dirty. Now it looks so much better that I don't want to drive on by!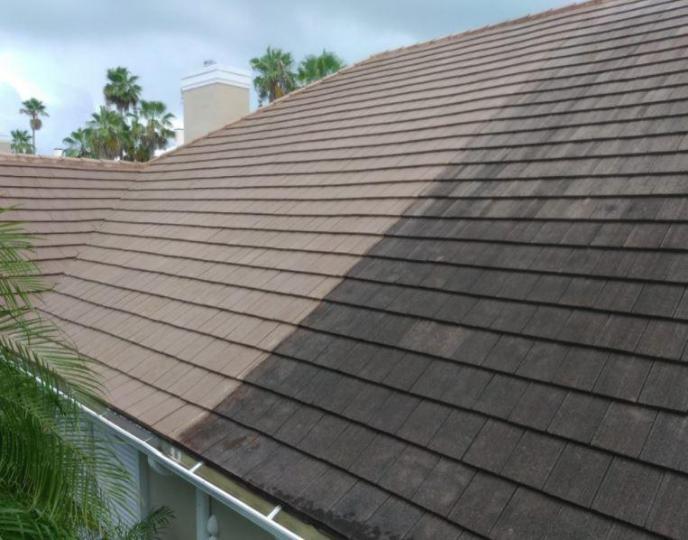 Professional Roof Cleaning
One of the biggest problems with a neglected roof is that it can start to leak. Even a small leak can cause severe damage to a home, allowing water to get into the structure and start to rot or mold. Leaks can also cause electrical problems, as water can shorten out wires and create a fire hazard.
Oregon Coast Roof Cleaning offers professional roof cleaning and house washing services to homes and businesses throughout Gales Creek, OR and the surrounding areas. Roof and siding maintenance is extremely important in the harsh Oregon climate. Over time, algae and dirt begin to decompose and break down exterior surface materials.
This process can cause extensive damage to your roof and siding if not cleaned regularly. Our experienced professionals use only the latest in low-pressure cleaning technology and equipment to ensure a thorough, safe clean for your Gales Creek, OR home or business. A roof is one of the most important parts of a home, and it is crucial to keep it clean. Roof cleaning can be a daunting task. Don't keep putting it off because you think it will be too much work.
Contact us today to schedule your appointment.
Roof Cleaning in Gales Creek, OR
If these contaminants are not cleaned and removed from the roof, it can lead to an extremely dirty roof and costly repairs or even roof replacement. Our professional roof cleaning in Gales Creek, OR uses only eco-friendly and bio-degradable products to clean your roof, home, and gutters.
Our cleaning solutions reach deep into the roof's surface to remove and eliminate mold, mildew, and other damaging material. Our technicians are experienced and knowledgeable in the best methods for cleaning all types of roofs. We will work quickly and efficiently to clean your roof without causing any damage. You can trust that your roof will look like new after we finish.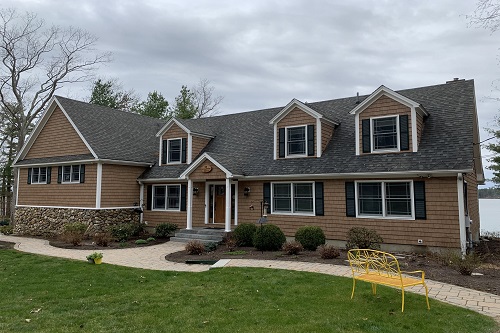 Roof Cleaning Near Me
If you have found our services by searching "roof cleaning near me" you know about our low-pressure chemical soft washing application. This process is extremely safe for any roof, siding material, and the environment.
Not only are you prolonging the life of your building but maintaining and promoting clean property. Low-pressure roof cleaning will also greatly improve the curb appeal of your Gales Creek, OR home or business. A clean and well-maintained building is a sign of a good business. First impressions matter; ensure your customers and guests know that you care about your property by keeping it looking its best.
If you are interested in learning more about our roof cleaning services or would like to schedule a free estimate, please contact us today.
About Gales Creek, OR
City of Gales Creek, Oregon
Area:
Local Time:
Mayor:
Weather:
Population:
Things To Do in Gales Creek, OR